Game Dev AMA Recap: The Lost Glitches.
We had a blast at Friday's AMA hosted by our partners Polychain Monsters! One more time, thank you to them for hosting this AMA on their Telegram group. For those who missed the AMA we present you the full recap.
Grab a coffee and enjoy a good read!
AMA Recap:
// Lina: Hi all, we are very happy to welcome The Lost Glitches team on our channel once again today.
One of the most interesting NFT and gaming projects that launched in the last two months. Last time the AMA was focused on The Lost Glitches NFT collection, which sold out very quickly and pushed the TLG project to the next level. And as the team promised, they've started developing a play 2 earn game based on the Deep Sky world where the initial collection of the Glitches and the sister Deep Sky Network collection will play a major role, giving all sorts of starting bonuses to the players!
What an exciting time for the team and their community!
Please welcome the founders of The Lost Glitches: Yuliya (Dotiki), Shaun (Asahi) and Alexey (TheLost)!
// Alexey: Hello everyone! Excited to be here. 😉
// Yuliya: Hello everyone! Happy to see you again! 😊
// Lennart: Heyyy 👋👋👋 Spontaneously tuning in.
// Shaun: Hello Everyone!
We are very happy to be here again! Thank you very much to the Polychain team for hosting our AMA once more, we are sure it will not be the last one either — it's a great pleasure for us to work with you!
Today we would like to share more information about the game that we are building and give you all a chance to meet our game development team. Please keep in mind that it's only been a few weeks since we started working on the game, but we would like to be more connected with you during the creation process and share as much information as we can while we are building! Today you will see some progress related to the comic, game modelling, website update and hear other game-related information.
So without further ado …
Please welcome Jiannis Sotiropoulos, Vincent van Heerden, Federico Dini and Lukas Reuter. These are our talented friends working on the game and they will be running this AMA today and answering all your questions.
You can ask them anything related to the game creation process or mechanics, please don't be shy!
// Jiannis: Hello! We are super excited to be here! Thank you very much for joining The Lost Glitches AMA, we have some exciting information to share with you today.
// Lina: So happy to have you here today 🙂 let's start with the first question! Can you tell us more about the game concept and it's mechanics?
// Jiannis: Sure! We will be happy to share some information about the game. The Lost Glitches — Syndicate Wars is a fusion of collectible card game (CCG) and a role playing game (RPG). All players will be able to join one of the Syndicates, craft their deck and earn experience and $LOST tokens to improve their character's abilities and equipment to eventually conquer the virtual world of the Deep Sky!
At its core, The Lost Glitches is a collectible card game, taking its cues from popular games in the genre. Players play in turns, casting their creatures and spells during their turn by consuming their available energy. To keep gameplay strategic and engaging, players can still cast spells during the other person's turn. This is a very brief description of the gameplay as we will have much more to offer !
// Lina: All this sounds very exciting! 🔥 And how does the TLG differ from games such as MTGA, Hearthstone, Legends of Runeterra and the other popular games in the genre you mention?
// Jiannis: Glad you've asked this! We're bringing character progression (RPG) to the genre. The experience of the player's character increases with every win. And you can choose how to upgrade your spells to make your commander even more powerful on the battlefield. Also, you are gaining Syndicate points that you can spend in your syndicate to boost your district and unlock special abilities or bonuses for all the players of your syndicate.
We're also aiming to create a dynamic world of the Deep Sky, which will change based on gameplay. In its core, the game should be accessible with depth and progression for advanced players. Game styles will be strongly influenced by the syndicate the players choose to play with. So choose wisely, each syndicate is very unique!
For example:
// Sentinels of Eternity (cybersecurity).
Sentinels of Eternity have a defensive playing style, inspired by cybersecurity techniques. They can cast firewalls and sinkholes early on, staying protected while they gather energy to cast their own strong creatures. Sentinels of Eternity are great in long game sessions, able to deplete an opponent's resources until they cast an unstoppable attack.
Absorb: Gain damage and defense on creatures after surviving the attacks of another.
Encrypted: Take less damage from all sources.
Regenerate: Unit regains health at the end of the turn.
Blocker: Unit cannot attack.
Aggressive Regen: Health Regained is dealt as damage.
Indestructible: When a unit is killed, return it to its owner's hand.
Overflow: When an initiated creature attacks, the difference between their attack and the power of the defender is dealt directly to the opponents health.
// Lina: This is really very cool 😍 How will players be able to upgrade their character, and are you planning to add more Syndicates?
// Jiannis:
This is where it becomes even more interesting! You will have to choose one spell, which will be available to you at the start of the game. This spell will be upgradable based on your experience level (Reputation Level). Eventually, probably post release, we want to add more equipment for the character. In the same way character spells work, players will also be able to attach weapons, armor or other artifacts to their commander.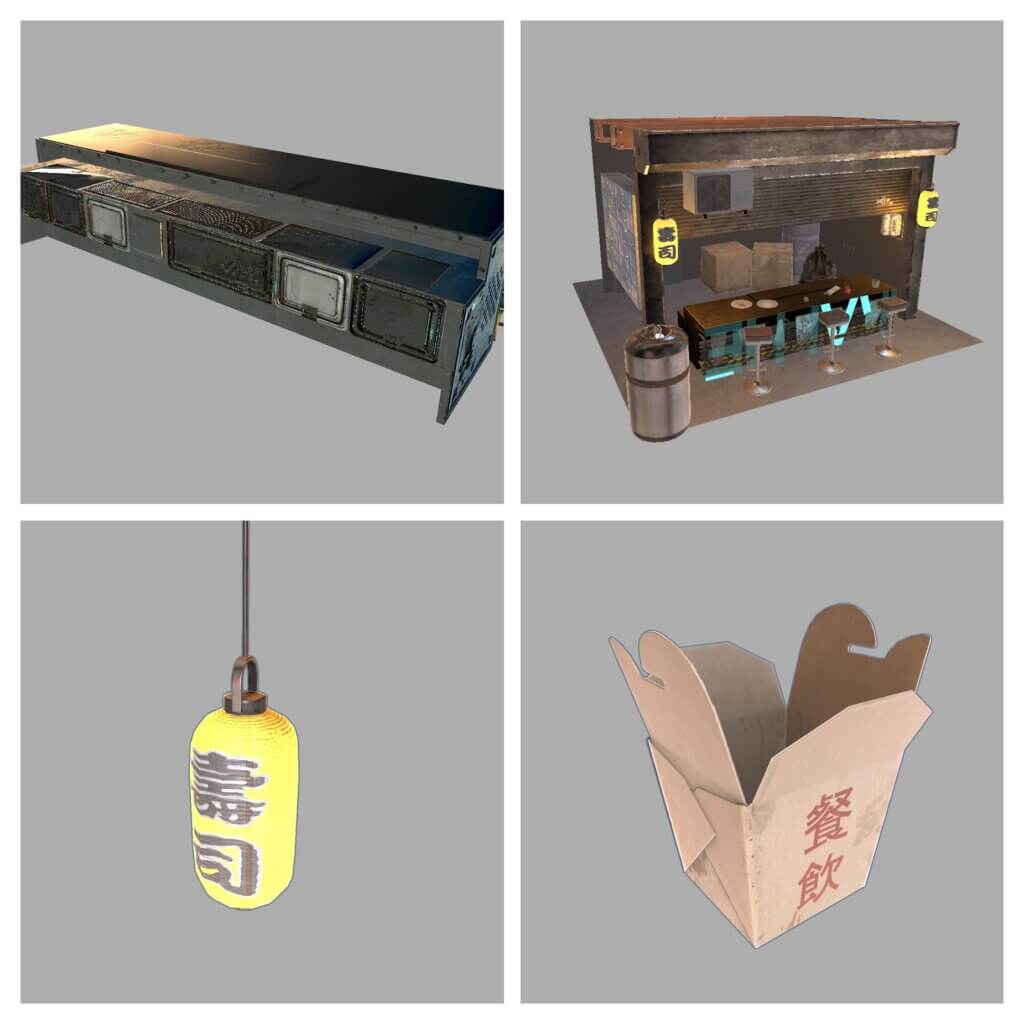 Although a player will always start a game with a spell already attached, artifacts will be in their inventory and the player as to attach/detach it during gameplay. But don't be worry, it won't be that complicated and all gameplay will be very intuitive, but at the same time very strategic. We are sure you will have a lot of fun trying your tactics and experimenting with your decks!
We have a surprise for you that we wanted to announce first on this AMA! The initial plan was to have four syndicates. But as the Deep Sky world is not constant and evolving and as you know if you follow our project, Ephira is on a quest to find the mystic Ethereum source to form a 5th Syndicate. Very soon you will see the 5th Syndicate, but it will be a very special one and there will be specific criteria to join.
Hint: We did mention the 3D Ephira may come in handy at some point… https://opensea.io/assets/0x9aeaa9ed9ae5a433998e9e674ad836b2790b291b/5
We will share more information about this on the next AMA related to the Comic release!
// Lina: Oh! We will see a comic as well, this becomes even more interesting! 👀 Will players be able to create their own decks?
// Jiannis: It's a very important question, thanks! By playing the tutorial, players will unlock five pre-made decks representing each syndicate. While playing and progressing through the game content, you will unlock more advanced decks.
Collectible card games become even more exciting once you start building your own decks and customizing the existing ones. We definitely want to support this and we're evaluating whether this will be available at the release of the game or later on as a patch. This depends on the number of cards we will create for the first version.
So yes, you will be able to build your own deck!

// Lina: You mention a tutorial, can you tell us more about it?
// Jiannis: Sure! During the tutorial you will be able to play all five syndicates to better understand which one is more suitable to your style.
You will experience your hero's story while developing your basic gaming skills. After completing this exciting event, you will discover an even more fascinating world of Deep Sky in which PvP will play a major role. The world where all players will fight for territory and dominance on the Glitches Arena. For winning a match, you will be rewarded with $LOST tokens and experience points that will boost your character reputation and provide in-game benefits. And we know that you worry about the matchups, but you shouldn't! The Lost Glitches arena will have a very well crafted ranked system; in PvP you will always encounter players of the same level as you, making your game experience much more pleasant. Constant unlocks of the new cosmetics and cards will make your Deep Sky journey even more exciting!
We can't wait to share with you more on this subject. Soon we will have more game content to show, so stay tuned!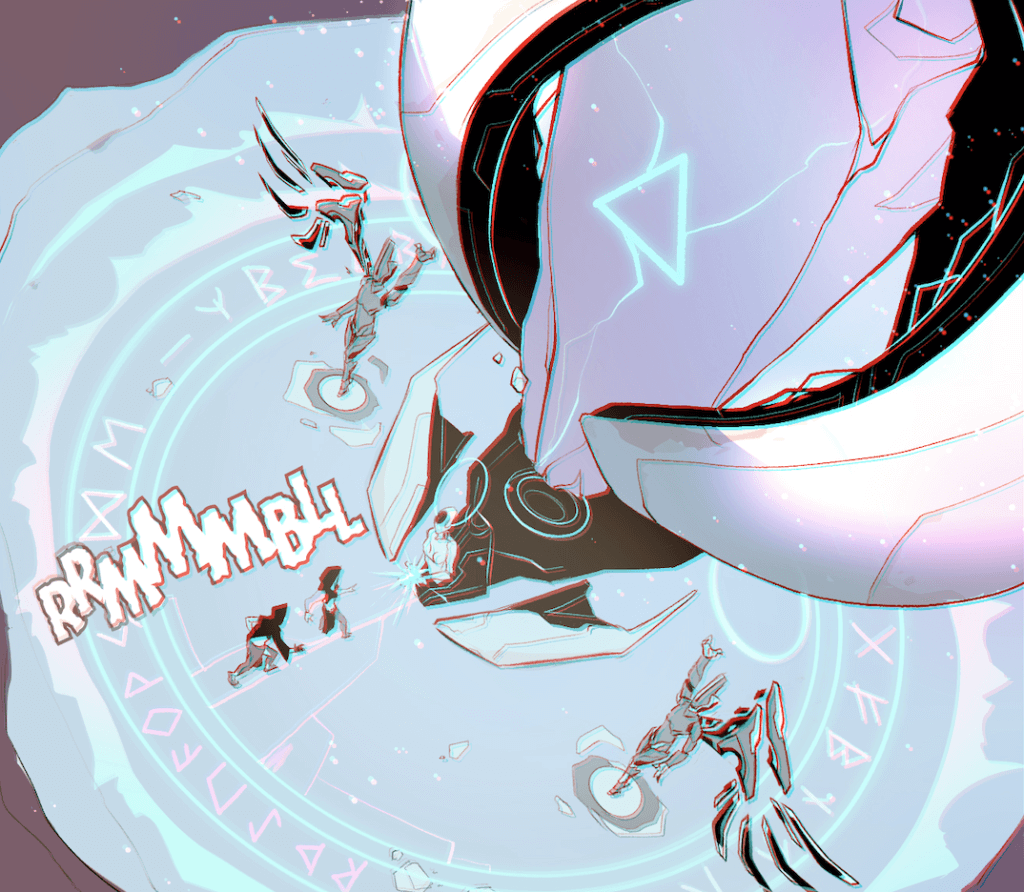 The Lost Glitches will be most fun when playing against other players, so multiplayer PvP will be at its core. We're also considering hosting tournaments and other events where you can earn fantastic prizes including NFTs!
If you have more questions, we will be happy to hear them!
// Shaun: We also want to give you an opportunity today to win a The Lost Glitches comic NFT, so if we pick your question to answer during the AMA, you will receive x1 Comic NFT on the release day!
// Lina: That's nice! So I guess we'll start with the question from the community?
// Alexey: Let's go! 😄
Question from Westermack Batanyita: Wow, congratulations guys..all looking good, and exciting..! I remember you mentioned a burning mechanism for $LOST in your medium article..what events or circumstance would initiate such burns..?
// Shaun: To answer @Jendan129 and you;
There is no staking planned for the TLG NFTs as they will automatically earn $LOST tokens. For the $LOST spent (burned) in the game we will design a mechanism that splits the spent $LOST across multiple targets: a portion goes into the dev fund, another portion is to be burned and others may be used to reward the community. A burn share would add a deflationary mechanism to our tokenomics. We will release a full whitepaper closer to the release of the token with more detailed information, at this moment we are aiming to release it around mid December along with the comic release. Please join our Discord, that way you won't miss important updates related to the project.
Question from Kanazer: Hi guys, i wanted to ask if this game will be available for non NFT holders. That would mean a bigger ecosystem for the $LOST tokens right?
// Shaun: This is a good question! You won't need a Glitch to play the game, however, owning one will get you a season pass to gain access to the heart of the battle. It will also bring with it exclusive perks that are only available to Glitch holders, such as access to Class NFTs and Syndicate NFTs which bring with them their own perks — things like exclusive avatars, skill animations, as well as things like booster packs for each class that you have and in game titles. On top of all of that, owning Glitches will also earn you Lost tokens!
We truly feel that deeper into the ecosystem you go, the fuller the in game experience will be.
We have received a lot of questions from our Discord, we'll reply to a few of them here as well. 🙂
// Lina: Awesome 🙂
// Alexey: Q: Hello, What was the hardest part for you in the development of the project so far? Could you share with us why ? Thanks and congrats for the work done !
// Shaun: The toughest part for us initially was finding the right team to develop the game, we met with many different companies and it never felt right until we had a call with the team at Honig — we instantly had a connection with them and are excited for the next phase.
Having experts on board has relieved a lot of stress related to the game as we feel it's in good hands on the development side.
Once we found the right game development team we searched for an artist with enough experience, who would be able to bring our artist vision alive within the game. We are excited to be working with our new lead artist, Franklin — he is an extremely talented artist responsible for the Syndicate Leader NFTs, as well as our upcoming comic. We are thrilled to have him take the lead with the artistic direction in the game as well. We're sure you will meet him soon in an AMA related to the The Lost Glitches comic.
// Alexey: Q: As you all know, ETH transaction fees are also at a high, thus impeding players from making any rash purchases. That said, what can you give to guarantee us, glitch holders and future owners, that the Class NFTs are even worth spending ETH for? (Say, will they have any utility in-game?)
// Shaun: These perks may change, but at this moment are planning for the class NFTs to act as your access to the EXCLUSIVE cosmetic items in the game, and these are only available for the NFT holders. Some examples of this would be exclusive avatars, skill animations and an exclusive spell card related to your class's avatar! As well as things like booster packs for each class that you have and in game titles.
So we think that minting them is very much worth it.
// Alexey: Q: Will there be a story/campaign mode?
// Shaun: Absolutely! This is one of the modes we want to enable after release. This will most likely consist of short single player campaigns where you will be able to choose a syndicate and play its storyline. Or live through the story of a Deep Sky Hero like Ephira or Hoshi for example. Gameplay will be pretty much the same, but a narrative will unfold after every win giving background information about the syndicate and the Deep Sky world. And you will unlock unique items by completing the event!
// Alexey: Q: Will players be able to switch syndicates?
// Shaun: Yes and no, once players have played through the tutorial they will be able to choose a character belonging to a syndicate and this character will be locked to that syndicate forever, however, you can also create as many characters as you want, to play in different syndicates. Each character will have its own progression path, however, so choose wisely. We're also discussing the creation of a "loyalty" system, where players get rewarded for staying loyal to one syndicate. This will bring a totally different view on the structure of the syndicates.
// Alexey: Q: When will you release the game?
// Jiannis: That's always a tricky question and I was hoping you wouldn't ask! Developers usually say: "When it's done". But we understand that it's important for everyone to know the expected release date and we are doing everything to progress faster.
So we will have a playable version earlier but with limited access for beta testers. If you want to have a chance to be selected for the BETA, please join our discord server. At this moment we aim to release the final game in Q3 2023. We like being transparent with our progress, so you will be the first ones to know about the development of the game. We want to involve you in development too and are considering opening up a private beta phase to get it on your hands as soon as possible to listen to your thoughts and feedback.
// Shaun: Thanks everyone for their questions, we look forward to sharing more with you soon! And congratulations to @westermack @kanazer1 and @Jendan129
Please join our discord to stay up to date with the latest developments!
// Alexey: Thank you very much everyone! Was very nice to see you. 😉
// Lina: Congratulations! 🔥
// Jiannis: Thank you all!
//Yuliya: ❤️
// Lina: Thank you all for being here! It's been a pleasure and we're super excited for all what's coming 🚀
And see you all on the streets of the Deep Sky.
// About The Lost Glitches.
The Lost Glitches is a collection of fantastic avatar-style portraits. Each NFT represents a person lost in the Deep Sky Network. The NFTs are not only excellent artworks but each Glitch as well as the upcoming class NFTs will play a role in the play-to-earn game in the future.
Links:
Web
Twitter
Discord
OpenSea
Telegram
OpenSea Collections:
The Lost Glitches
Deep Sky Network
// About Polychain Monsters
Polychain Monsters are beautifully animated cross-chain NFTs with varying scarcity, waiting for you to be discovered in digital booster packs. These NFTs will play an integral part in upcoming off- and on-chain games. In addition, Polychain Monsters offers DeFi features such as ERC-20 & BEP-20 PMON, as well as NFT staking.
Links