The Lost Glitches choose ImmutableX
It's a process that has been months in the making and required substantial due diligence on our part to make sure that we optimally position ourselves while making sure that we take your concerns and feedback into account. Today we can finally reveal that the blockchain we have decided to host our game assets on will be ImmutableX.

ImmutableX was the clear winner when we held a community vote a few months ago and we are very happy to announce that we are just as convinced that they are the right blockchain for hosting the Lost Glitches game assets as you are.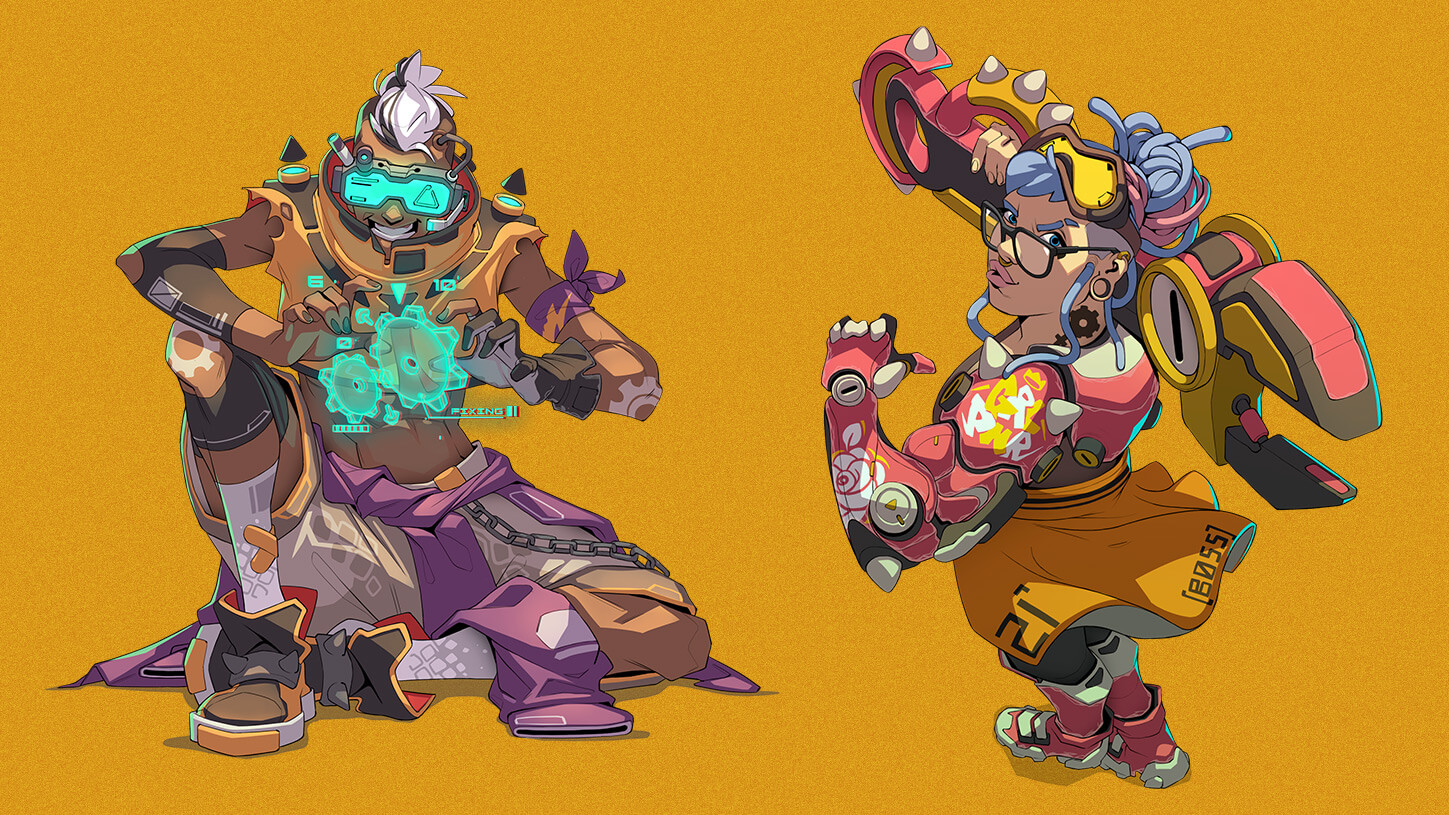 In this article, we take a look at the ImmutableX blockchain, examine the features that set it apart from the competition and why we believe it will power the next generation of web3 games!
What is the ImmutableX blockchain and what makes it special?
ImmutableX developed from a partnership between Immutable and StarkWare, two significant entities in the blockchain industry. Immutable was formerly known as Fuel Games, the team of game developers behind the popular TCG on ImmutableX, God's Unchained.
ImmutableX is a layer two (L2) scaling solution with a focus on NFTs and making blockchain games more accessible to both gamers and developers. It is perfect for gaming as it's scalable, lightning fast, has zero gas fees for both minting and trading NFTs, as well as for transferring ERC-20 tokens. And it does all this without compromising on security.
ImmutableX is the ideal gaming blockchain for us to build The Lost Glitches on as it's technology allows us to scale for the masses and provides gamers with gas free, lightning-fast transactions and full ownership of their decks as well as all in-game digital items with fully carbon-neutral NFTs, while preserving the security of the underlying Ethereum network.
ImmutableX stands out from the Competition for us because:
It has a focus on NFTs and blockchain gaming.
It appeals to mainstream gamers.
You can mint NFTs for free using the blockchain's zero-gas fee layer 2 solution.
It's 100% carbon neutral.
It's the #1 platform for NFT trading.
They have amazing partner, developer and marketing support!
A Blockchain Designed for Gaming
The majority of assets that enable gamers to take ownership and profit from their time spent gaming are NFTs. Minting NFTs on the Ethereum blockchain regularly and repetitively, as you would in most blockchain games, would quickly become cost prohibitive and hinder the growth of a gaming ecosystem. The vast majority of gamers would be unable and/or unwilling to spend exorbitant amounts on gas fees. In choosing ImmutableX to host our gaming assets are players will not have to worry about that, thanks to the blockchains zero-gas fees.
Another awesome feature is the blockchain's global order book which automatically lists your NFTs on all available marketplaces in the network, making trading a far more enjoyable experience.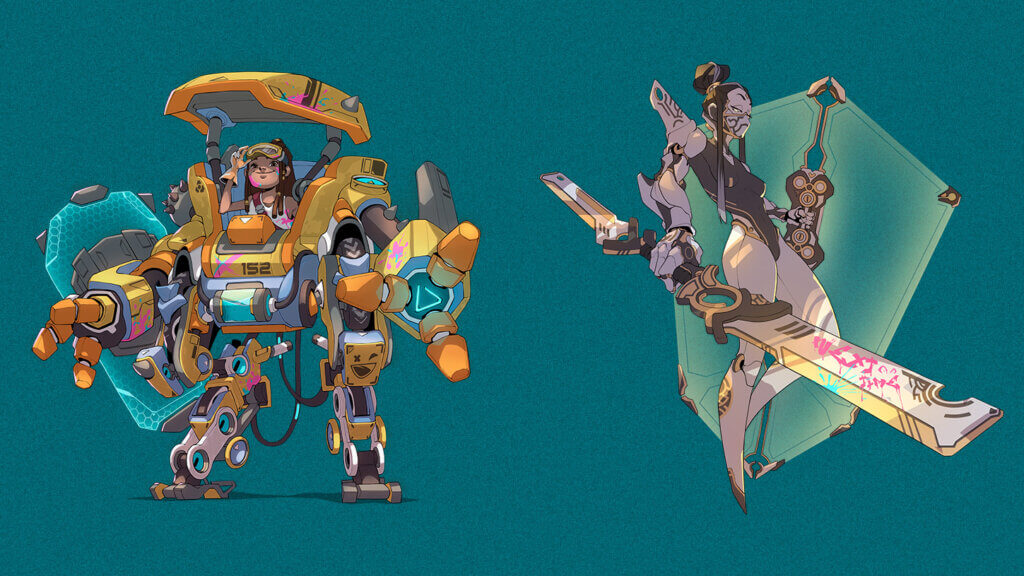 ImmutableX appeals to Mainstream Gamers
One of the main reasons, we love ImmutableX is that that they push hard to cater to both web 3 as well as traditional gamers and make onboarding people new to crypto as easy as possible through the integration of traditional payment methods like credit cards in their wallet UX. Being able to use traditional payment methods is a very important feature to us because our target market is not limited to those already active in the crypto and NFT space. We want to contribute to the space by onboarding people through fun and intuitive initiatives and play our part in bringing about mass adoption of cryptocurrencies and blockchain gaming. We believe that ImmutableX is a logical choice for gaming companies to get behind.
Their partners speak for themselves and underline how well designed the blockchain is to support gaming. Look no further than the web2 industry leader and games retailer giant Gamestop who's recently launched marketplace has been hugely successful, even in times where the traditional NFT markets have taken a big hit, the Gamestop marketplace has done incredibly well, especially in light of the unfortunate circumstances that have plunged the crypto and NFT space into a bear market. In just one week of operations, after opening up in the beginning of November, the Gamestop marketplace reached a milestone of 5 Million Dollar trading volume already.
Want to know the secret of their marketplace's success? Blockchain gaming powered by ImmutableX!
ImmutableX is a great solution for developers
Since the team behind the ImmutableX blockchain has a wealth of knowledge in developing and successfully running blockchain games, they know exactly what other developers need from a blockchain to be empowered and in an optimal position to build. The Application Programming Interface (API) of ImmutableX is powerful and well designed to allow developers to build with ease in a short amount of time.
Conclusion
So there you have it, ImmutableX has made blockchain gaming accessible to players and builders alike. All the features mentioned above combine to one huge competitive advantage, that empower our players and builders like us at The Lost Glitches and Mimunga Gaming, to take advantage of the best technologies that the blockchain industry has to offer. It is a convenient and affordable high quality solution to the Ethereum mainnet's high gas fees. High gas fees suck the joy out of trading and will be a thing of yesterday! We are looking towards a bright and highly affordable future on ImmutableX!
What's more is that ImmutableX's endgame ambitions are nothing short of becoming the Amazon of blockchain gaming!
How to get started on ImmutableX
Alright, now that everyone is up to speed on ImmutableX, let's have a look at how to get started. It is fortunately super easy since it is a 2nd layer scaling solution on Ethereum. We've prepared a detailed article for you on how to get set up and bridge your funds over to ImmutableX, please have a read over it: https://playlostglitches.com/?p=2734
NOTE: A gas fee will be required to transfer erc20 tokens onto ImmutableX. This is a transaction fee on the Ethereum network, and is required for all transactions that happen directly on the network. The transaction fee can fluctuate, so make sure you to confirm the cost. We'd suggest bridging when gas prices are low.
Once you have transferred your ETH onto ImmutableX, you will no longer have to pay gas fees for your transactions on the platform.
Are you as excited about ImmutableX becoming our game asset blockchain as us? Drop by on our Discord server, leave us a comment and celebrate arriving at our new home with us!