Drop #2: Bonuses, Improvements and Polishing of the Economy
The second drop is just around the corner and many of us are filled with joy and excitement at the thought of finally opening more booster packs and expanding our decks! It was so much fun during the first drop last year!
Imagine pulling a legendary Glitch this time around! We cannot wait to celebrate all the exciting pulls on our Discord server with you!
In this article we are presenting you with all the important updates and details of the drop so that you are optimally prepared! Remember that the booster pack drops are very exclusive events with a limited window of opportunity to purchase the boosters lasting only 48 hours. You will want to be prepared! With the date fast approaching let's get straight into all the changes, improvements and bonus details of drop #2.
Booster Pack Price Reduction of up to 85%
If you love savings, we got great news for you! Massive price reductions! We decided to remodel and polish our economy to make our booster packs even more accessible, modern and competitive than before! We are sure that you will be delighted!
We want everyone to able to afford our cards and reduced the pricing for our booster packs as follows:
Bronze Boosters will now cost only $1.99 or 375 $LOST tokens, a 33% reduction in price!
Silver Boosters will now cost only $9.99 or 750 $LOST tokens, also a 33% reduction in price!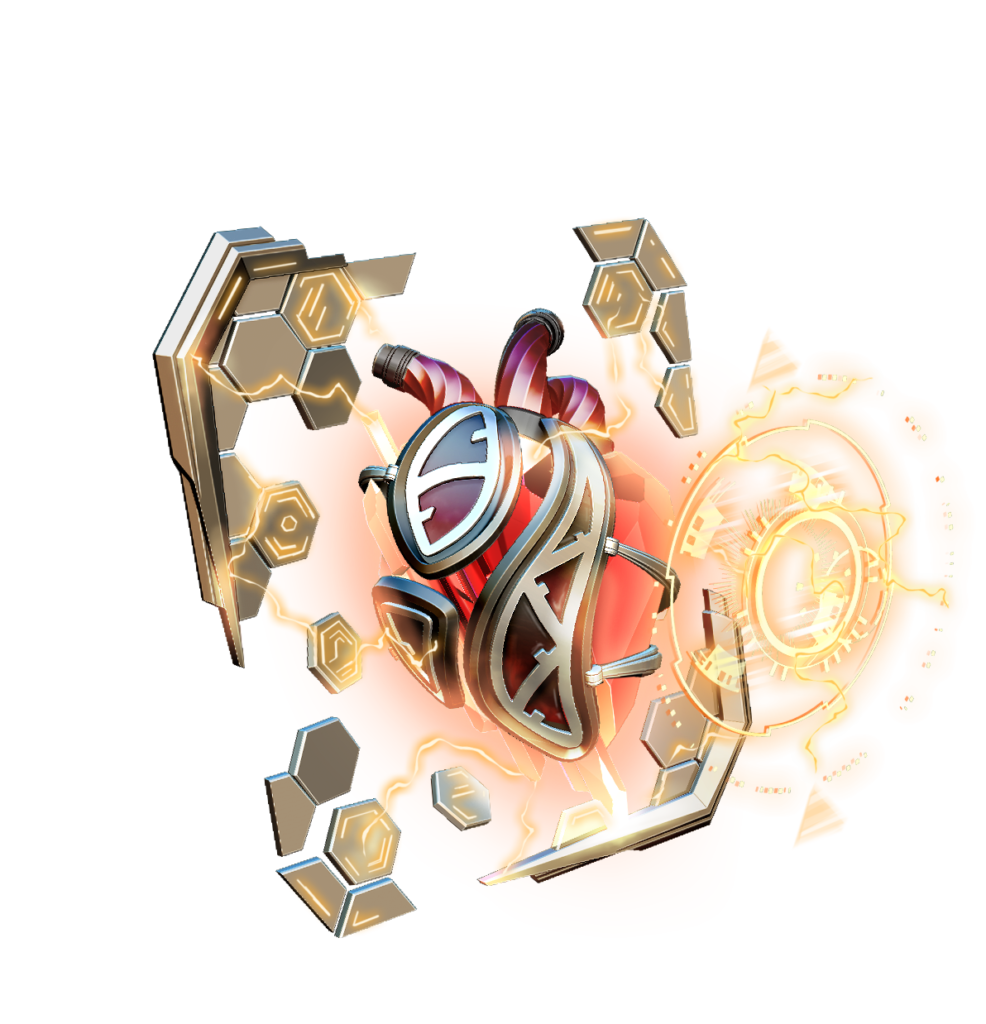 Gold Boosters will now cost only $14.99 or 1150 $LOST, an incredible 85% reduction in price!
Card Economy Improvement – Guaranteed Cosmetic Upgrades!
The cosmetics drop rate for our booster packs has been adjusted and optimized in order to build a healthy and sustainable card economy. From now on, whenever you open a Silver or Gold booster pack you are guaranteed to pull Exclusive (silver booster) or Collector's (gold booster) editions of the cards!
Bronze will have a 97% drop rate of Classic cards and 3% chance to pull Exclusive cards!
Silver are going to drop 99% Exclusive cards with a 1% chance to pull Collector's cards!
Gold from now on are guaranteed to always drop the Collector's editions of the cards!
We are excited about the implementation of this drop rate improvement because it ensures fairness and that you will get exactly what you pay for when selecting the different booster pack options during the upcoming second drop of our first set of stunning cards!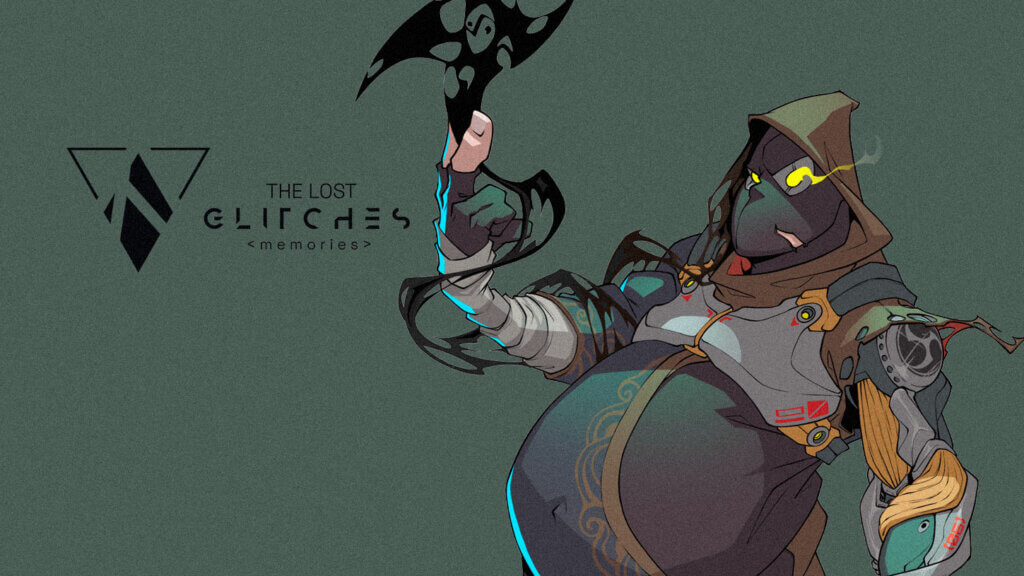 Cosmetics Drop Rates (Bronze Pack)
| | |
| --- | --- |
| Classic | 1:1.03 |
| Exclusive | 1:33 |
| Collectors | – |
Cosmetics Drop Rates (Silver Pack)
| | |
| --- | --- |
| Classic | – |
| Exclusive | 1:1.01 |
| Collectors | 1:100 |
Cosmetics Drop Rates (Gold Pack)
| | |
| --- | --- |
| Classic | – |
| Exclusive | – |
| Collectors | 1:1 |
Ultimate Changes In Rarities Drop Rate – Collect Epic and Legendary Cards Faster!
Remember when we told you to imagine pulling a legendary Glitch at the beginning of the article? The chances for it have never been better! We adjusted the rarities drop rate and think that you will be very happy! While the drop rate for the lower tier cards did not change much, the highly sought-after higher tiers of Epic and Legendary cards will have a higher chance of dropping and will now drop more frequently than before! This is great news for everyone wanting to collect cards with higher speed and efficiency in order to start playing top tier decks as soon as possible!
Rarity Drop Rates (All Packs)
| | |
| --- | --- |
| Common | 1:1.85 |
| Uncommon | 1:3.2 |
| Rare | 1:10 |
| Epic | 1:26 |
| Legendary | 1:83 |
Up to 33% Discounts for Bundles of 6, 15 or 30 packs!
If you love a great bargain on top of the already amazing savings you can have with the price reductions of the booster packs, then we have even more amazing news for you! We got you covered and want to thank you for your conviction in our project by offering you absolutely massive discounts if you purchase the booster packs in bundles! This drop will feature spectacularly priced offers of 6, 15 or 30 booster packs that provide incredible discounts of up to 33% on top of it all! Let us repeat, booster packs are already discounted by between 33% – 85%  and on top of that you can get even more mind-blowing discounts if you get your booster packs in bundles! We foresee a massive flood of cards tumbling towards you! Will you be ready and take the ride?
We are happy to provide this option and believe that buying the phenomenally attractively priced bundles is a cost-effective way to expand your deck and save you a good deal of $LOST, ETH or USDC in the process!
Chance To Unlock The Second Art Card!
With each upcoming drop a new Art card will be revealed! This is your chance to unlock the second Art card. Remember each of the amazing Art cards will be exclusively unlockable only once per drop that it is featured in. After that, they can only be obtained on the secondary market and could become highly sought-after and exclusive collectibles one day. They were created as a reward for our supporters and for celebrating and commemorating the launch of the Genesis collection of the Memories set.
For now we will reveal them to you one by one and who knows, they could land in your wallet sooner than you think!
But wait, there is more good news regarding the art cards in just a moment!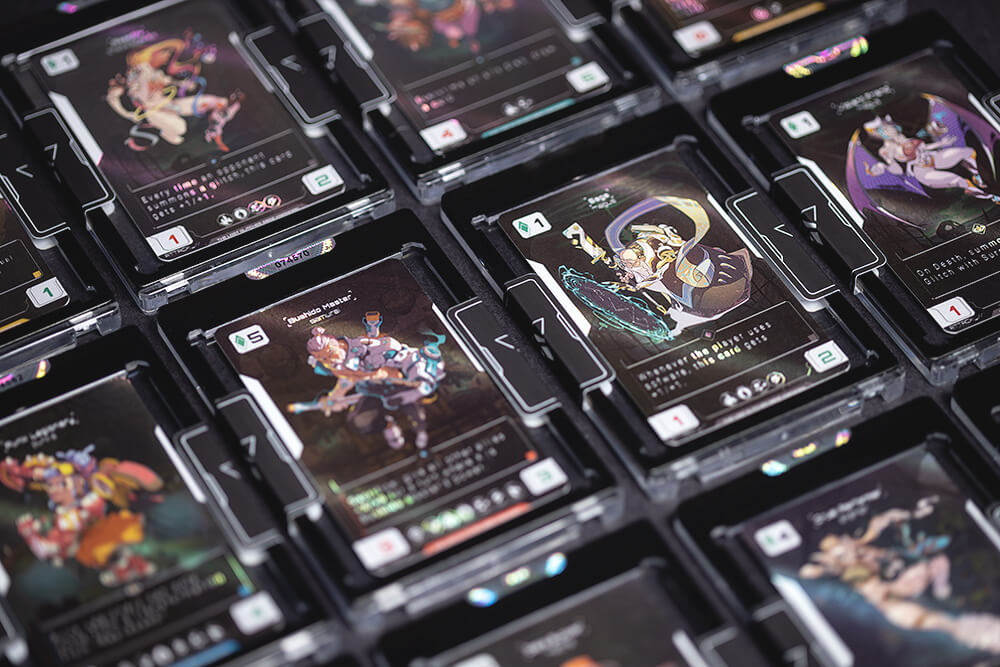 All boosters count towards drop participation in the drop from now on!
Yes that's right, from now on, any booster pack purchase will count towards participation in the drop, meaning that everyone who purchases a booster will be entered into the raffle for our amazing physical cards! Bronze boosters did not count in the previous drop, but we have changed that because we want every single one of you to have a chance to win our breathtaking physical cards collector's items!
That also applies for the Art cards and Mythic card "THE SHOVEL".
The same logic applies for the Art cards and THE SHOVEL, from now on all booster pack purchases, whether they are Bronze, Silver or Gold, will make you eligible to receive the Art card of the drop that the booster was purchased in!
That means that if you are eager to continue your quest to acquire the legendary THE SHOVEL card you are in luck as the requirements to obtain it have been slightly lowered!
THE SHOVEL card is a mythic and ultra rare card, the ultimate reward of all our drops combined! This mighty card, which is still shrouded in mystery, can only be obtained by the most loyal and passionate fans which supported us throughout all of our six drops! It can only be unlocked if you participated in all 6 booster packs drops using the same wallet!
Get ready for the big day! We wish you lots of super rare pulls!
And with that, we trust that you now know all the important information that you need to optimally prepare yourself for the next big drop. We cannot wait until all the fun begins! Will we see someone pulling a legendary on a livestream in our Discord? Is someone going to draw a legendary Collector's card? We cannot wait to find out!
We are super excited for the days to come and wish you good luck on all your pulls!!