What's New in Private Beta?
Are you ready to continue your epic gaming adventures in the Deep Sky Network? Whether you already started forging your legacy with us during our very successful alpha testing phase or you recently joined our community as a beta tester, we are thrilled to commence the next phase, the private playtesting phase, together with you! We invite you to join another season of fun and riveting matches and take on the challenge to climb to the top of the leaderboard of Season // 0.1!
If you have not done so already, launch your EPIC games client and update to the latest version of our game. Once you read all about the juicy rewards awaiting the top ranks of our battleground Commanders this season, you will be wanting to dive right into battle!
On top of legendary rewards that await and all the quests that can earn you LOST tokens, there are plenty of exciting updates and changes coming with the new game build. Let's have a look at them before we go into the details of this season's rewards!
Earn XP And Use It To Reinforce Your Deck With New Profession Skills
The skill tree and experience points earned last season have been reset to enable a fair start for everyone! You will once again be able to level up your Commander skills in the professions skill tree. The XP that you earn from completing quests can be used to unlock new abilities for your Commander in the Deck Editor section. Level up your skill tree to unleash your full potential as a mighty battleground Commander with sensational powers and some aces up your sleeve! It is possible to mix and match all the skills in any way you want!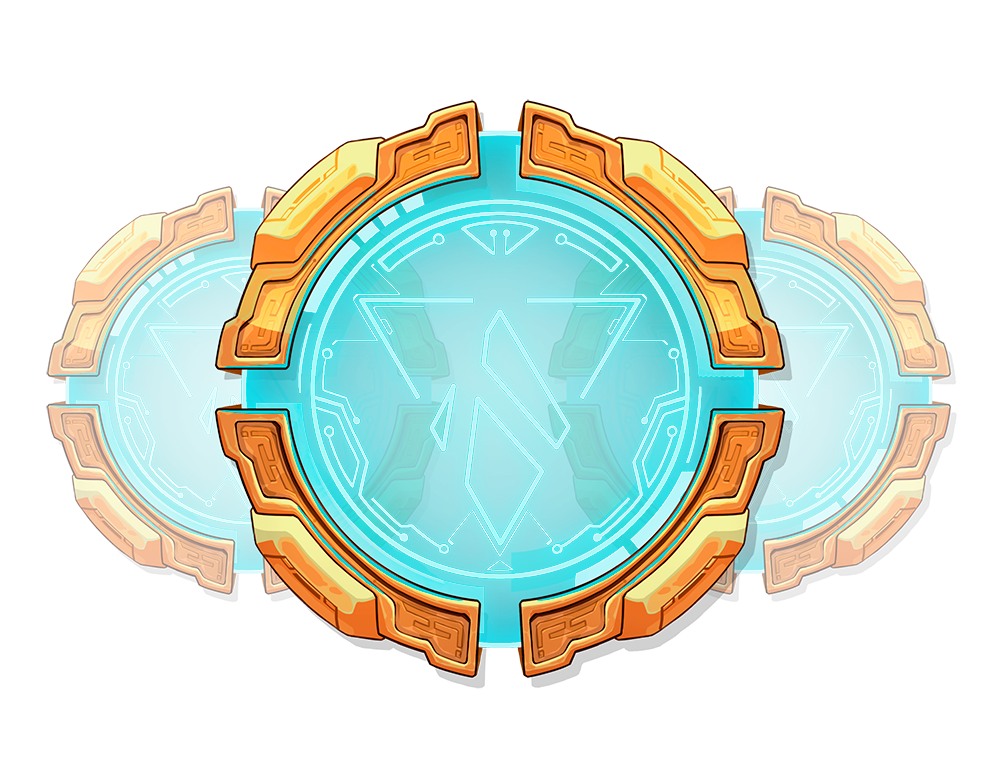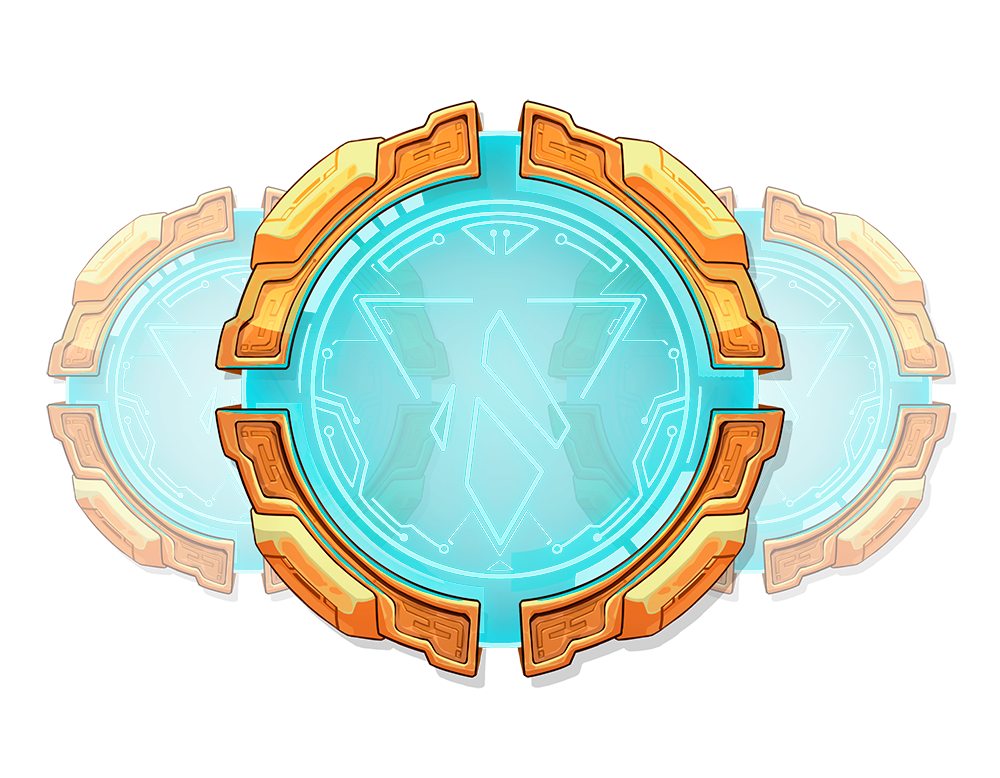 Get Lost Rewards for Participation in SEASON // 0.1
LOST tokens can be earned by completing weekly and monthly quests and can be used to purchase booster packs in our upcoming 5th GENESIS booster pack sale! If the player indicates their Immutable enabled wallet ID in their profile in the avatar editing section of the game client, the LOST tokens get sent to Immutable's Layer2 immediately upon quest completion.
Should the player choose to not indicate their wallet, the tokens will accumulate inside the game client instead. In the future there will be a marketplace integration inside the game where tokens can be spent without the need of an external wallet.
How GENESIS booster packs and Free to Play fit together
Our game will be free to play and there will be no pay to win as we are against unfair advantages. New players will start the game with about a 100 starter cards and will be able to unlock a good portion, but not all of the cards, through playing and progressing through the game. Rest assured that the selection of cards will enable players to compete without issues. As a company this is not only about monetisation but more importantly about providing an authentic experience. We think that it is important to have a true TCG experience and opening and hunting for cards is a fun and immensely rewarding aspect of it. It is especially fun to livestream your booster openings in The Lost Glitches community on our Discord and share the excitement with other members!
GENESIS booster pack sales give you the amazing opportunity to obtain GENESIS (think first edition) versions of the cards of our first set called memories. And even better, each GENESIS booster sale draws from only 40 cards, vastly increasing your chance to get all the cards you want. These sales are exclusive, limited and last for only 48h. After the window closes you will never be able to obtain the same cards with the GENESIS metadata again, unless you obtain them from secondary marketplaces such as TokenTrove. In comparison to the GENESIS boosters, there will also soon be an option to purchase booster packs of our first set Memories which contain ALL of the available cards, but without the GENESIS metadata on them.
Advanced Leaderboard Ranking System
Every battle in Season // 0.1 counts towards a player's overall ranking in the leaderboard. The new advanced leaderboard ranking system takes both players' ranking into consideration and creates a more accurate and fair score. It takes a few matches until the ranking will be revealed.
Coin Toss
Which player starts is now chosen at random and determined by a coin toss. The winner gets to choose whether or not they want to play first or not.
Fixed starting player advantage
It was already not possible to attack during the first turn in the last build. Now we added a one extra energy card for the second-turn player to be used at their own discretion during any turn of the battle.
The hand sizes are also asymmetric. The first player draws 4+1 cards, while the second player draws 5+1 (+extra energy card).
Improved Mulligan
We implemented a better mulligan, which does not add the cards back to deck before redrawing. This leads to a higher possibility to receive the cards you really want to start the game with!
New Gameplay Mechanic and Feature: De-Initialise Cards
A new and exciting gameplay mechanic has been added this season: De-Initialise Cards! The mechanic works for example if certain Glitches like the new Succubus strike another Glitch, or if you play Source Archer and activate it's abilities or for example sacrifice 3 of your own Commanders health points in case of Crimson Siren.
There are also new damage spells like Taxman's ability to inflict 1 damage to the opposing Commander for every Glitch they initialise.
Glitches like Deep Water Siren get powerful buffs whenever a Glitch gets de-initialised, regardless who it belongs to and It Follows gains +1/0 each time the opponent initialises a Glitch.
We are excited to see you experimenting with the new mechanic and tell us what you think about it. Who will be the first to build and share a powerful De-Initialisation deck?
More Cards To Play With And Add To Your Deck
New cards have been added, while others have undergone balancing or other slight changes. That means that there is even more room to experiment and build different decks with than before!
Better Card Editor Filters
You can now filter by Card Type, Syndicate and Subtype making it easier to have an overview of all available cards.
Visual & UX improvements
Among improvements like ambient mood lighting around the battlegrounds edges, the most striking change is a spectacular new player turn indication that has been added in the form of an animated chip going back and forth between the player's avatar picture to indicate who's attack turn it is.
Tutorial Update
A new section has been added to the tutorial to reflect the new rules regarding first turn combat.
Season // 0.1 Rewards
There will be lots of juicy and exciting rewards awaiting our testers again!

From sizeable amounts of Booster Packs to truly unique and remarkable awards like getting your own card that reflects your likeness as one of the characters in the Deep Sky Network! We challenge you to climb to the top of the leaderboard once more and join the elite ranks of our most formidable Commanders!
Booster pack Reward breakdown for the Top Ranks:
Let's start with rewards in terms of booster packs before we go into some of the other really amazing rewards and perks!
Rank 1: 200 Bronze / 75 Silver / 25 Gold Booster packs.
Rank 2: 100 Bronze / 35 Silver / 15 Gold Booster packs.
Rank 3: 75 Bronze / 25 Silver / 10 Gold Booster packs.
Rank 4-10: 100 Bronze Booster Packs each place.
Now let's talk about some of the other amazing rewards awaiting the best of the best!
Rank 1: Your own idea inside the collection! Call with artists to create a character based on your idea! Imagine how amazing it would be to have your very own card inside the game!
Top 3: Join the TLG content creators and be part of the release event (TBD when and where, it could be an online event).
Top 5: Mail-in physical edition card, a very limited, highly valuable and rare TLG collectors item!
But we are not only rewarding the top players!
We are always on the lookout for members whose mindful and wholesome actions positively contribute to the community, like giving tips and tricks and encouragement to other players and helping to onboard newcomers. Other great behaviours like good sportsmanship, helping us spread the word of our game to help the community grow as well as taking the initiative to create positive actions that add and enhance the community, from holding TLG tournaments to that absolutely wonderful idea you have somewhere in the back of your mind right now, do not go unnoticed!

Many members who demonstrated these and other desirable behaviours were rewarded last season and it will be no different in this one! They got 75 additional Bronze booster packs each! The absolute community champions of the season will also be awarded with the most amazing and sought-after prize and privilege: Having your very own The Lost Glitches card featuring your likeness or your concept/idea in the Deep Sky Network.
In addition we are also on the lookout for very exceptional members to add to our TLG Ambassador's program that comes with very exclusive perks! We will give you more information about this very special program in an upcoming Glitched Space and article.
To reward absolutely everyone who seriously participates in our second ever season, everyone who will play at least 20 games will get a unique and exclusive Season // 0.1 cosmetic card back. A powerful flex to show off that you were part of The Lost Glitches during the very early days already! Imagine how your opponents will tremble when they come across a seasoned Commander like yourself, it will be glorious!
Outro
In Season // 0.1  you will continue your epic adventures and battles in the Deep Sky! New gameplay mechanics and more cards invite you to experiment with different decks to your heart's content and outwit your opponent's in spectacular ways! So let's build our decks and have fun together. We look forward to all the new metas arising and being tested out against each other. Who will be the first to come up with a fantastic deck and share it with the community?

We salute all our beta tester Commanders and wish them a trail of victories on their way up the leaderboard!