Booster Packs
Get ready! Some of us loved the activity as a kid, and some of us are yet to fully experience the thrill of it, while others, like our dear founder Alexey are still at it.
Yes, you heard right! If you loved opening booster packs for your favourite TCG games as a kid, are a seasoned TCG player still at it, or if you are like me and can't wait to experience the excitement of it, we got great news for you!
With the introduction of our first set of cards, the Memory Set, comes a delightful activity that all of us TCG fans love and treasure: Opening booster packs to keep building and enhancing our decks.
Picture the thrill of opening a new booster pack to find that card you really wanted, the kind that transforms your deck of cards from a respectable bunch to a legendary kit! One that greatly enhances your options and caters perfectly to your preferred playing style. Imagine getting very lucky and finding more than just one card like that in a single pack!
Booster Pack opening will be available for 48 hours only starting at 11am (EST) on December 13th, 2022.
Types of Cards and Booster Pack Options
Let's talk about the three different types of cards. Our packs are for players inside and outside the crypto community. We believe that everyone will be able to find an option that best suits their style. There will be classic, exclusive and collector cards. Rest assured that you will absolutely be able to obtain all the classic cards by just playing the game and advancing through the quests of our upcoming game! TCG players from outside the crypto and NFT community will be able to play our game with ease, even without being involved in the excitement that is web3. The beauty of our game is that if you choose to, it will be Play to Own! That means that all three types of cards can be tokenized as NFTs and be traded on secondary markets! We of course expect that most of our community will tokenize their cards as NFTs and we are at the same time also extremely pleased to lower the hurdle to join our community for people that have yet to join our exciting crypto and NFT space. If you are a newcomer, don't worry at all, we got you covered! There will be easy to understand tutorials, other educational events and helpful tips inside the game that will help to guide you and explain all the different aspects of the collector's side of the game. You'll be able to quickly understand everything without any issues – easy as can be!
Let's take a look at the different options for booster packs we'll have available for you. Remember, The Lost Glitches – Memories is a Play to Own game where you will be able to tokenize and claim ownership of any card in your collection from any of the following editions of packs. That means that you can tokenize the cards you have collected, make them your own and have the option to trade them within the community. This option brings the trading aspect of TCG games to a new level of exciting opportunities. Imagine how you will be able to trade your cards with other players worldwide instead of being limited by locality. It's a dream come true for any passionate lover of the TCG genre and we're delighted to be one of the first TCG projects to make it possible in web3.
Types of Cards
Classic Cards – are the foundation of the game. The expressive, detailed yet at the same time minimalistic artwork allows you to quickly read and play the card, while also giving each card a unique flavour. You can earn and unlock classic cards by fully exploring the game world and progressing through the game's many exciting and challenging quests and also by winning spine-tingling PvP matches, or you can buy them in one of our booster packs.
Exclusive Cards – get ready to shine with exclusive cards! Exclusive cards are cool and shiny holo versions of the classic edition of cards, they have special effects on them that are visible to you on the card artwork and on the battlefield for your opponent. The exclusive artwork of these cards adds swagger and style to your deck and lets them stand out from your other cards. You can get them by buying one of our booster packs and you will also be able to earn exclusive cards by joining and winning tournaments.
Collectors Cards – the ultimate way to show off your status as a true TCG fan and join the top collector ranks of The Lost Glitches. By obtaining collector cards you will join an exclusive club of TCG connoisseurs and cement your status as a true appreciator and aficionado in the community and beyond! All collector cards will be holo, feature breathtaking illustrations, special effects, different art styles and accentuate themselves with dramatic and expressive backgrounds.
IMPORTANT: The Lost Glitches game is in active development and all card functions are subject to change.
Types of Booster Packs
Booster packs will be available in 3 different prices, $1.99, $9.99 and $14.99. Each booster type has a different probability to contain exclusive or collectors cards.
*Bronze and Silver packs contain 5 cards while Gold contain 6.
Card Rarity Drop Rates
| | |
| --- | --- |
| Common | 1:1.9 |
| Uncommon | 1:2.6 |
| Rare | 1:19 |
| Epic | 1:74 |
| Legendary | 1:1000 |
Cosmetics Drop Rates (Bronze Pack)
| | |
| --- | --- |
| Classic | 1:1.1 |
| Exclusive | 1:33 |
| Collectors | 1:50 |
Cosmetics Drop Rates (Silver Pack)
| | |
| --- | --- |
| Classic | 1:2 |
| Exclusive | 1:2.5 |
| Collectors | 1:10 |
Cosmetics Drop Rates (Gold Pack)
| | |
| --- | --- |
| Classic | – |
| Exclusive | 1:3.3 |
| Collectors | 1:1.4 |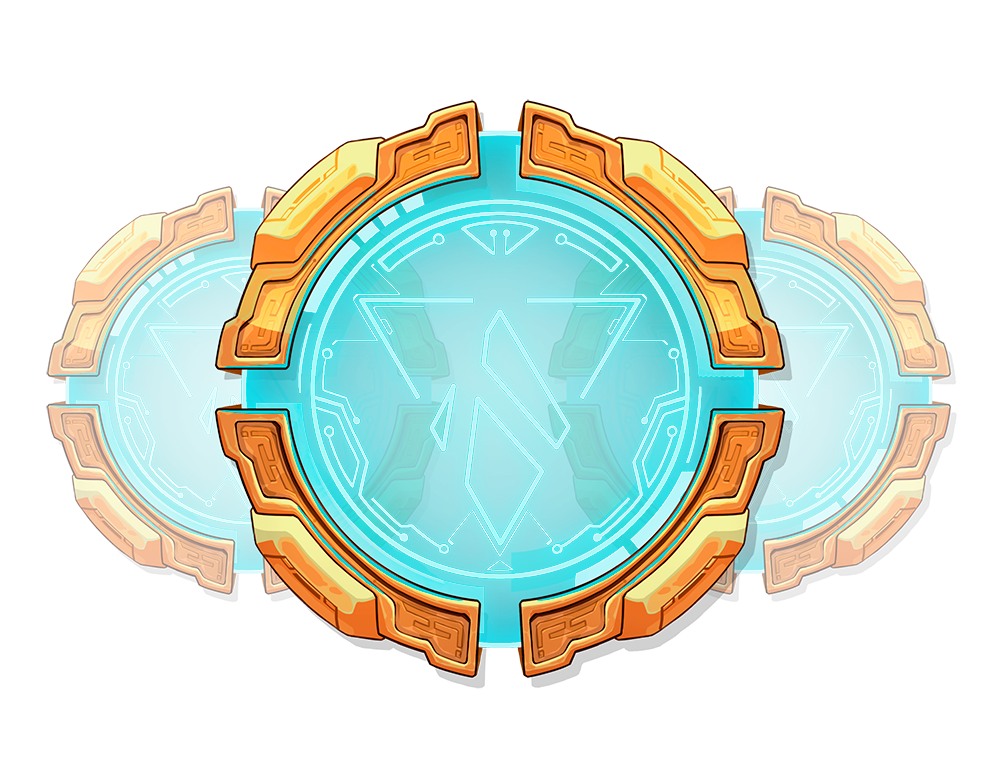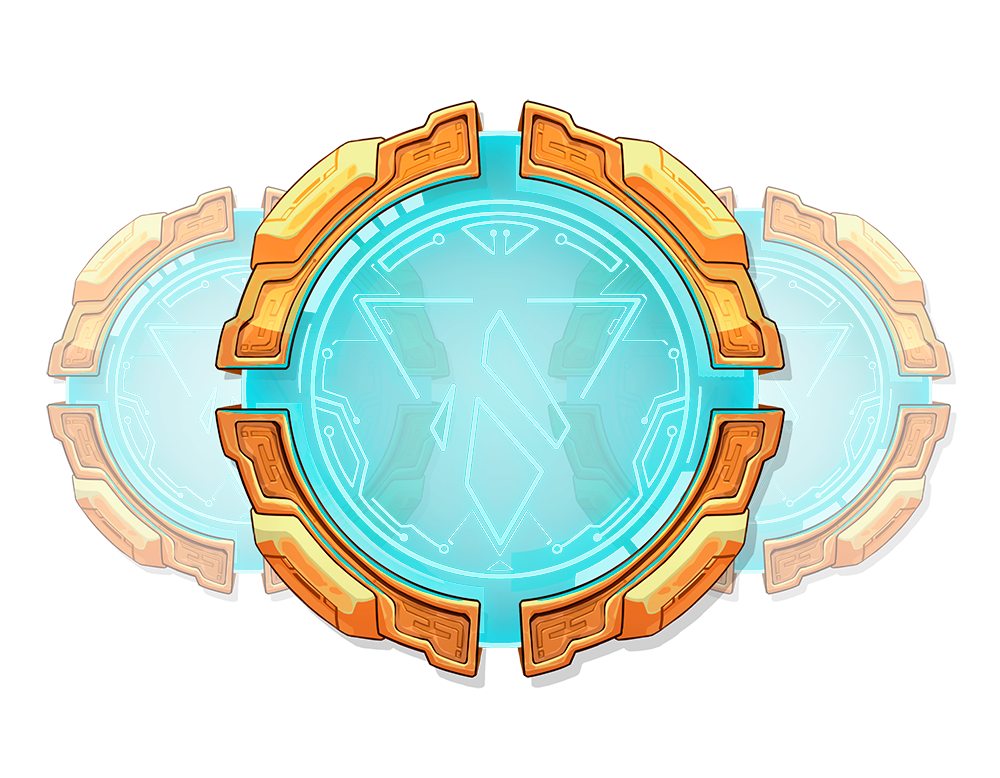 Pay with $LOST
If you are one of our many loyal supporters and stake your Lost Glitches NFTs in our The Lost Glitches staking rewards system, we've got even more exciting news for you! You will be able to pay for Booster Packs in $LOST! If you have already accumulated a sizeable bag, we want to thank you for your support and hope that this news gets you excited for the first use case of our utility token! The prices for payment in $LOST will be announced shortly and we are excited for even more future opportunities to use $LOST token and reward our most loyal community members. If you have not staked your Lost Glitches NFTs yet, or you're new to our amazing community, now is still a very good time to set up your own personal $LOST token printing machine and be optimally prepared for the launch of our game! Make sure to pick up one of our awesome comics as well, as besides all the other kinds of bonuses that come with it, you also get a tremendous daily 20% multiplier boost for your Glitch Staking!
Get Ready to Open TLG Booster Packs
Imagine how exciting it will be to open the first boosters and start building your deck of cards! We will open the boosters together as a community, compare our pulls, chat and make strategies for different types of players and playstyles. But it gets even better because the future is here and we will all finally be able to trade our cards in web3! How can you beat an exhilarating advance in technology like that? Oh yes, wait – it gets even better than that! Because soon enough, we will all be able to put our decks to the test in our upcoming premium play to own game!
We can't wait to start building and testing our decks together with you!
Are you as excited as we are? We hope you enjoyed our booster pack article! We are ecstatic and we are humbled to have reached this important milestone together with you, our dear community of future Deep Sky citizens!
Remember, this is only just the beginning, the journey hasn't even started yet!